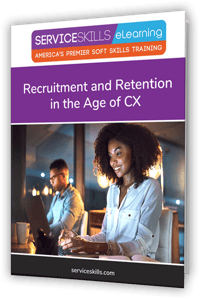 Customer Service Agent Recruitment and Retention in the Age of Customer Experience
White Paper details how improving overall communication skills improves sales and customer retention.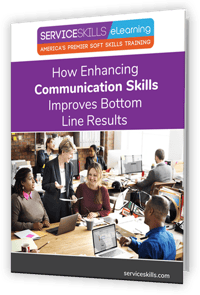 Enhance Communication & Customer Service Skills
White Paper: Learn how improving customer service and soft skills will help drive sales and customer retention.
Request a Free Demo Code!
Watch and Learn: Five Forbidden Phrases
When a customer or coworker requests something don't immediately say "no." Think before you answer. Always suggest what you do have or what you can do rather than telling someone what you can't do. The word "no" should never begin a sentence.
Watch and Learn: Basic Selling Skills
This basic sales training program is loaded with twenty-six powerful skills and techniques which will be of immediate help to everyone in a customer service position.Teach your team to have a sales mindset and everyone wins!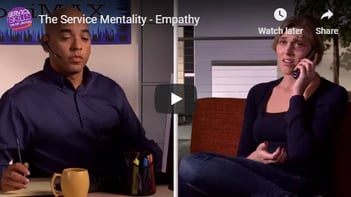 Practice the Service Mentality: Empathy
No matter if customer service is delivered face-to-face, online or over the phone, empathy is a critically important service mentality. Do your customer-facing team members understand the difference between empathy and apathy?
Watch and Learn: Terrible Team Members
Gossiping and spreading private information or misinformation undermines the spirit of your entire team. This video shows your team the importance of focusing on the quality of their work instead of office politics.
How to Ruin a Virtual MeetingSM
Virtual meetings are growing in popularity. How to Ruin a Virtual Meeting is an awareness-building series that takes a humorous look at some common virtual meeting faux pas.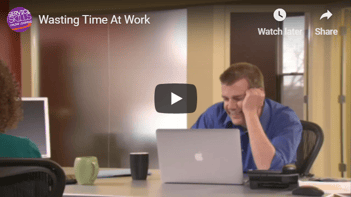 Wasting Time at Work: Keep Team Members Focused!
Low productivity is a problem as old as work itself. Adding an Internet browser to the mix makes this challenge even worse. Deal with this issue by creating higher priorities for your team and prevent this problem!